Social Security Disability lawyers in Atlanta know that the Social Security Disability system is intended to provide a safety net for people who become disabled and who are not able to work as a result of a severe injury or medical condition. Social Security Disability benefits are available in two different programs – Social Security Disability insurance (SSDI) for people who have worked and paid into the system, and Supplemental Security Income (SSI) for disabled individuals with limited resources and low incomes regardless of their work history.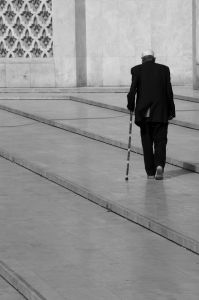 SSDI and SSI provide modest monthly compensation, with SSDI benefits based on how much you earned over your work life and SSI benefits capped at $710 per month for an eligible person as of 2013. For many people, these benefits are the only source of income if they are unable to work, as most data indicates that few people purchase private disability insurance to protect themselves if they get hurt or sick and cannot hold a job.
Many Forego Private Disability Insurance Plans
US News recently reported that most experts believe disability coverage is an "essential way for people to protect themselves from unexpected illness, accidents or other problems that prevent them from working." Yet, the Hartford Financial Services Group indicates that while 57 percent of workers aged 20-30 have life insurance, only 45 percent have short term disability coverage and just 39 percent have long-term disability coverage.
The vast majority of workers will not have an insurance policy to turn to if something happens to them over the course of their working careers. Since the Social Security Administration estimates that a 20 year-old-worker has a 30 percent chance of being disabled at some point before the worker reaches the age of 65, this means that many young workers today will find themselves unable to work and with few places to turn.
Social Security Disability